Sustainability at

TX Group
We aim to operate in a socially and environmentally responsible manner.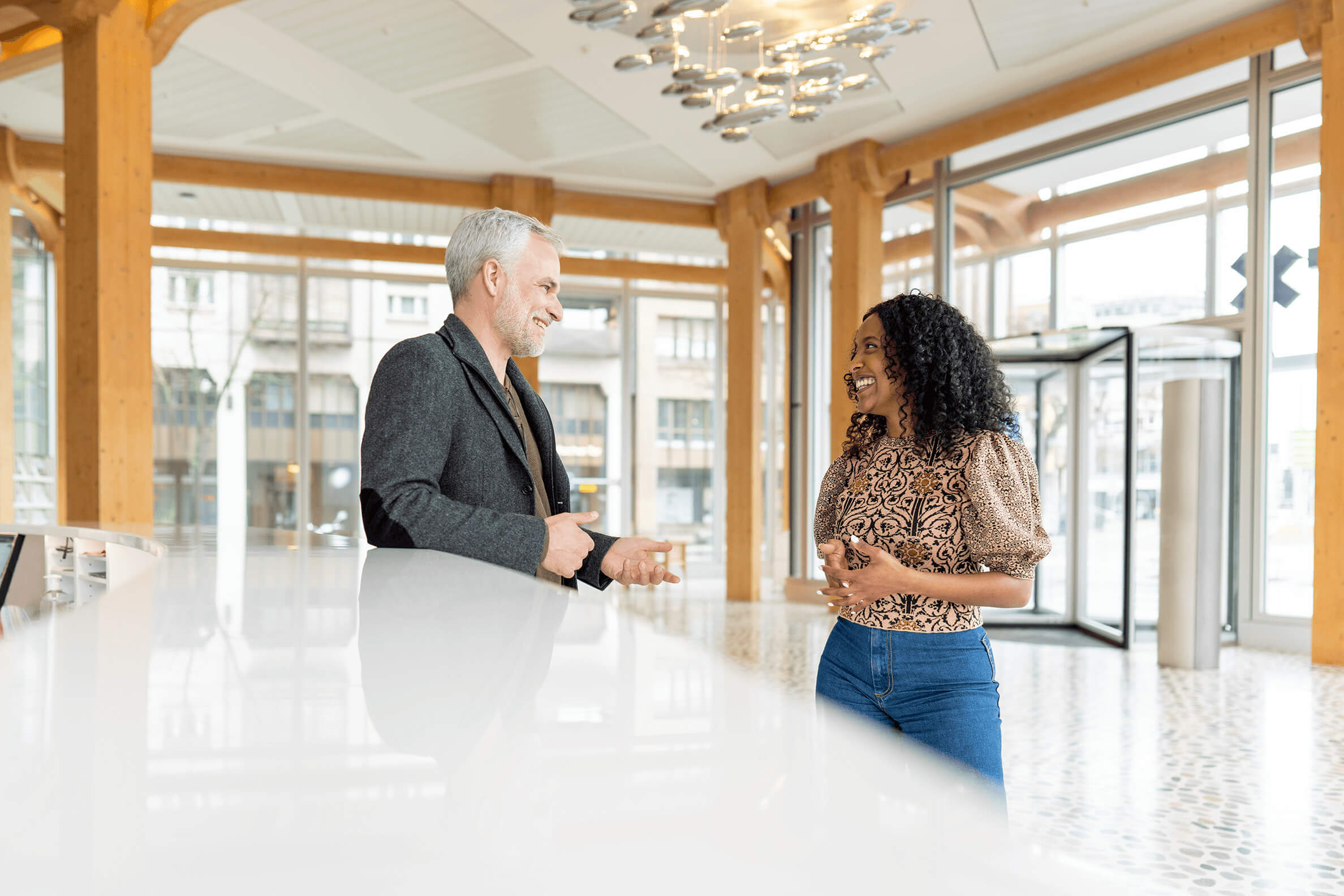 Our ambition is to improve aspects of society, ecology and the economy.
The success of TX Group depends on our employees' day-to-day dedication. Their high level of commitment and sense of responsibility result in products and services that are appreciated by our customers, readers, users and other stakeholders impacted by the company.
Continuous dialog with our stakeholders
We are conscious of our far reaching social impact and thus foster a vigorous exchange with our broad spectrum of stakeholders to identify needs, wishes, suggestions and opportunities for further development. Thanks to this continuous exchange, our different companies can incorporate their stakeholders' concerns into their respective agendas.
Our Stakeholders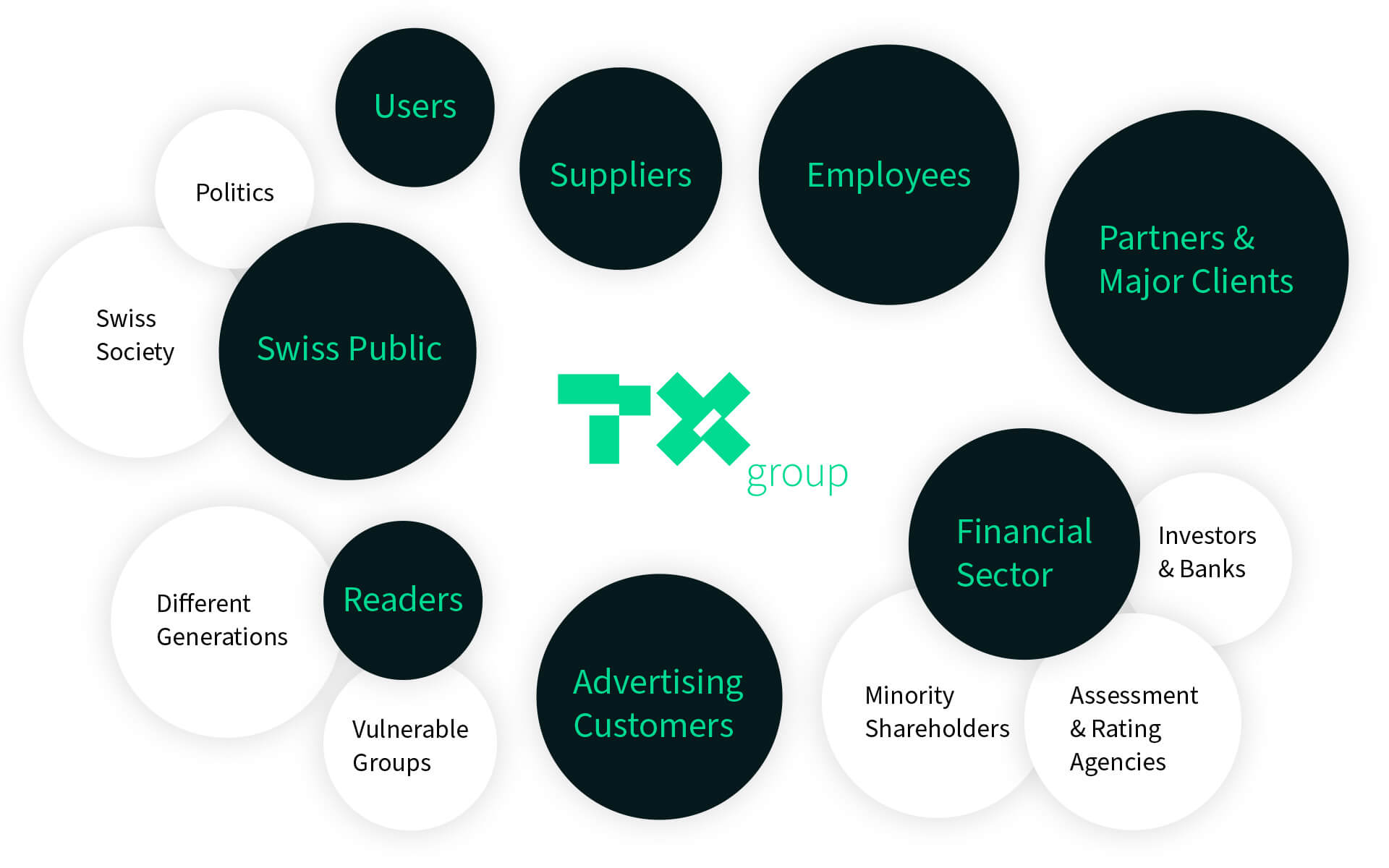 As one of Switzerland's largest media and technology companies, TX Group reaches most of the country's population every day and employs approximately 3,000 people. With our quality journalism and variety of digital platforms, we seek to support a free and democratic society in which people can form their own opinions and are able to make informed choices.
Involvement of stakeholders and materiality analysis
Social aspects around the commitment to our employees, our stakeholders, responsible journalism and advertising are central for the group's success as well as for our stakeholders.
Special attention is given to governance and compliance, innovative products and services, the supply chain as well as on the ecological footprint, energy, material and transport.
Our Materiality Analysis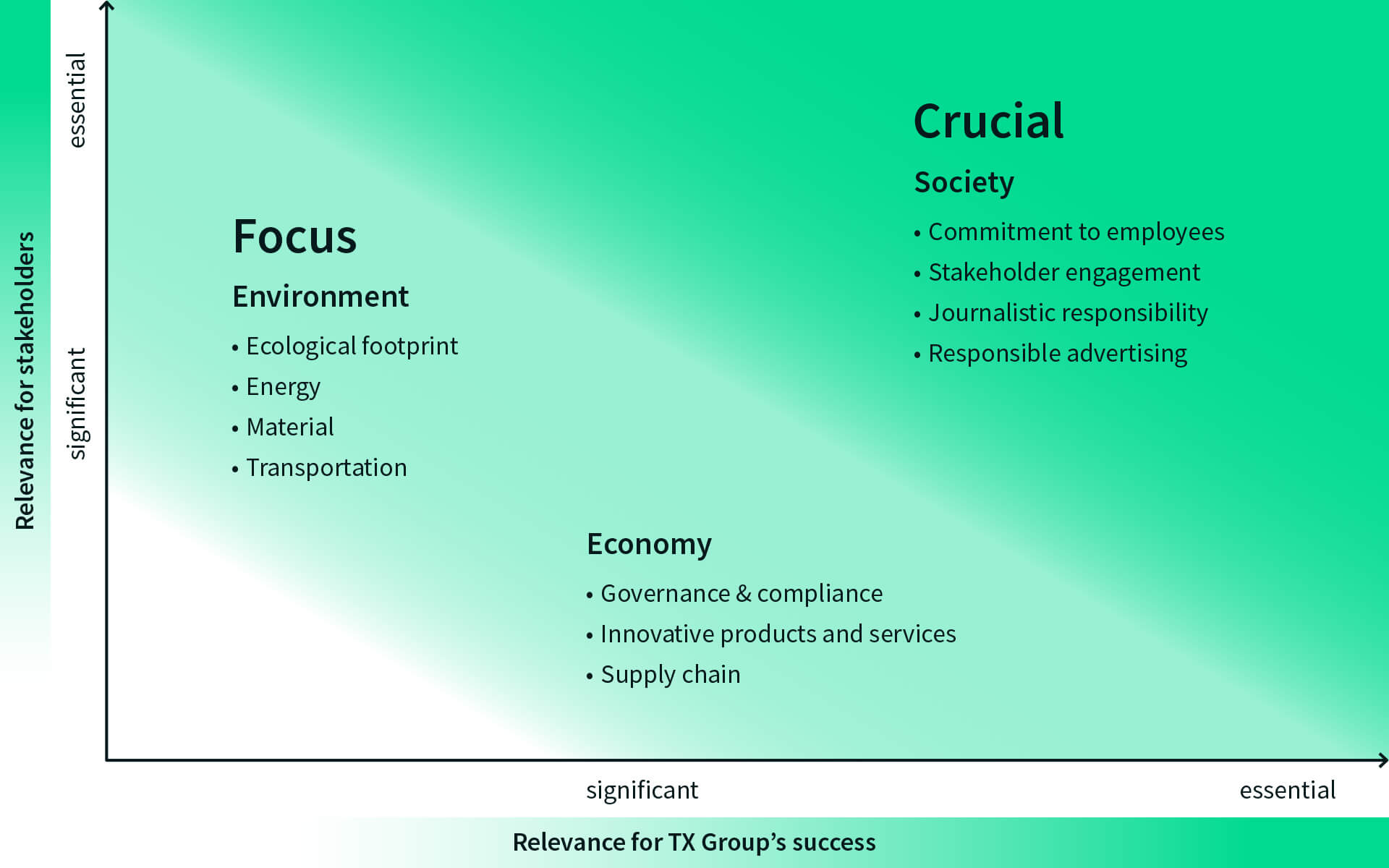 Downloads
Stay informed about our latest sustainability efforst and achievements. Find the current sustainabiltiy report and other detailed analysis to read and download.